#MysteryNovember Book Tour Day 25
Rosie Amber
Welcome to Day 25 of The #MysteryNovember Book Tour.
Today our guest is Mark Barry with his book Hollywood Shakedown.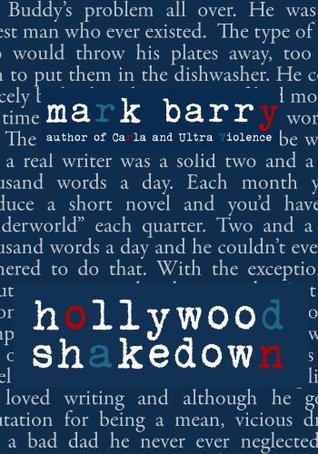 Buddy Chinn, a deadbeat Los Angelino living in the shadow of doomed Hollywood Park meets a bigtime book collector and gets a proposition. Find a unique and long-lost manuscript written by your deceased beat poet dad: Succeed and receive a hundred grand. Fail? It doesn't bear thinking about. Enlisting the help of an English comic dealer and poker player, the two men search the country and beyond, avoiding the attentions of hooligans, gangsters and a gorgeous gang boss with a thing for big guys. Like Buddy.
Will they find the merchandise? Or will they end up underneath a flyover holding up the Interstate.
Thriller. Chase book. Black Comedy. Philosophy.
You read it. You call it.

Where is your home town?
I live in Southwell, but am from Nottingham, in the…
View original post 359 more words